First exhibition at the Hôtel des Pénitentes – Angers – September 17, 2022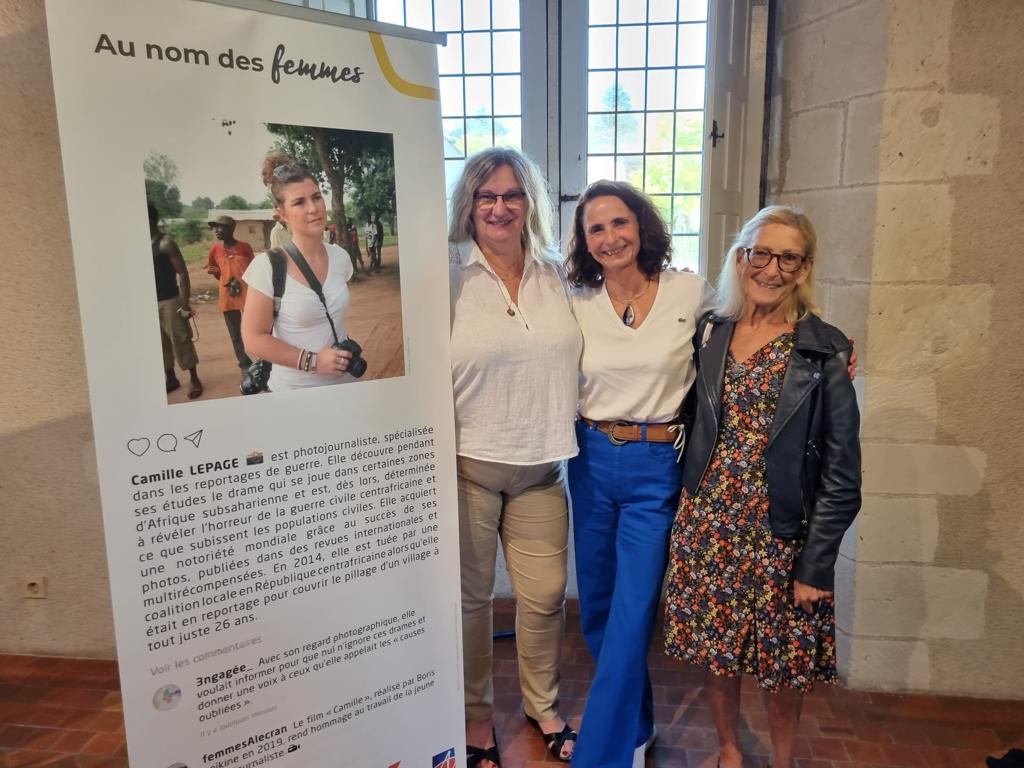 Contactez-nous
"In the name of women" exhibition – remarkable women with Camille.
Nineteen panels reveal portraits of Angevines, mostly unknown, whose commitment, personal and professional careers have marked the history of the city in many areas: the resistance during the Second World War, the politics, sport, the arts, aviation, plants, digital…
This exhibition aims to make visible remarkable women that history has often made invisible. Above all, it makes it possible to highlight female role models to nurture issues of equality between women and men in the long term, within organizations and in society in general, and allow the youngest to identify and to open up the field of possibilities in the choice of a profession.
The modern design of the exhibition, inspired by social networks, allows a first playful approach to the history of these inspiring women.
To complete this exhibition, a digital directory composed of portraits of remarkable Angevines is available. It is to be supplemented regularly.