"Pure Colère" exhibition and screening of the film "Camille" at the EDEN3 cinema in Ancenis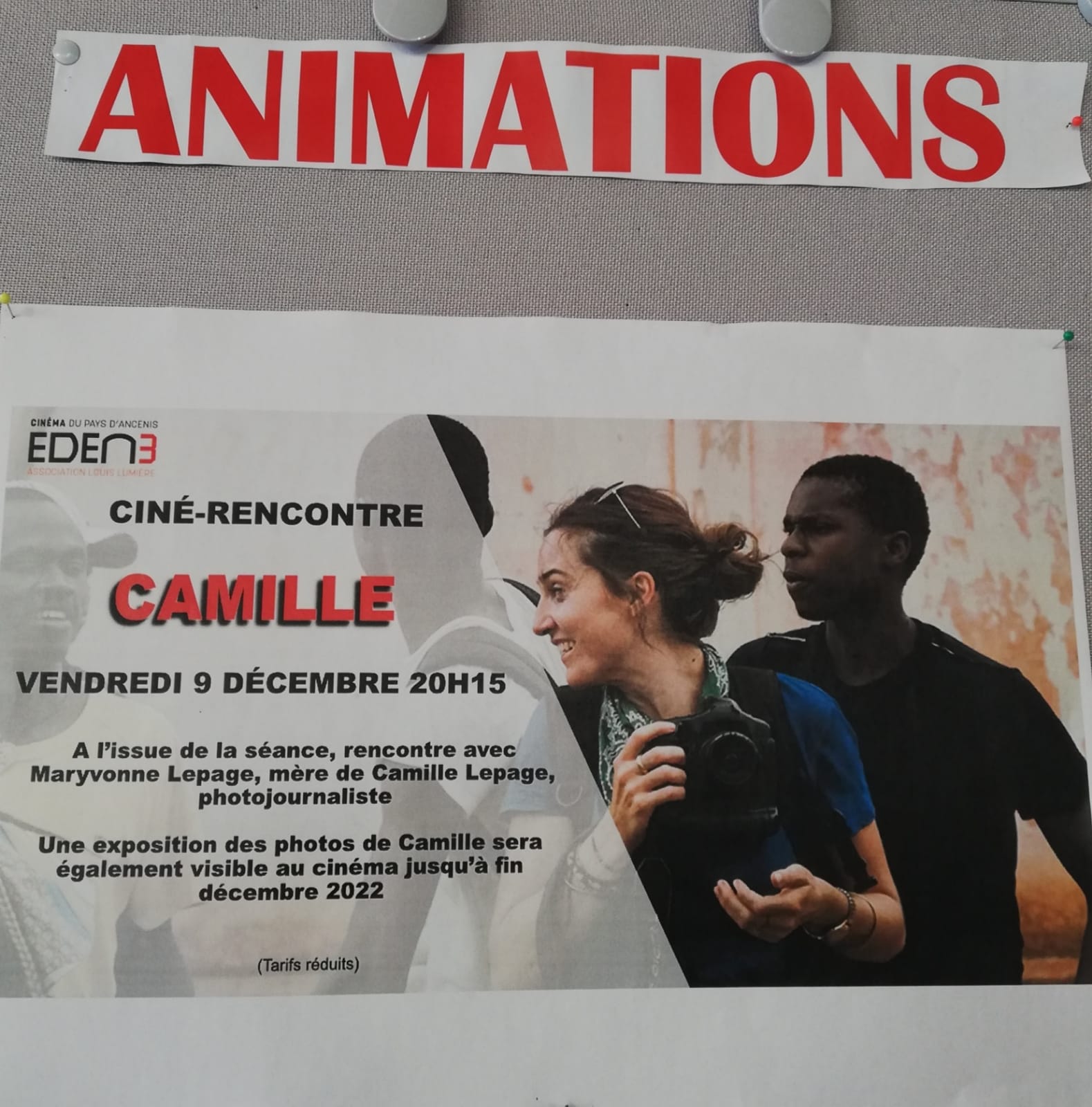 Contactez-nous
On 9th december 2022, "Pure Colère" exhibition and screening of the film "Camille" by Boris Lojkine was broadcast at the EDEN3 cinema in Ancenis (Loire Atlantique) in partnership with the Saint-Joseph establishment.
Magnificent exhibition of Camille and a debate followed the screening of the film in the presence of Maryvonne Lepage, mother of Camille and president of the association "Camille Lepage – We are together".
The afternoon was devoted to high school students: an exciting and lively debate after the film.